Top 8 Resell Value
Posted Thursday, Dec 26, 2019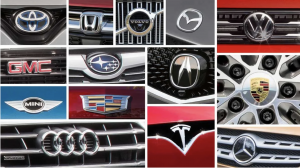 Whenever you start trying to find a newer used car, it's a great idea to think about the long term. Not only should you think about things such as mileage, but you should also spend some time considering its resale value. Cars with higher resale values help you maximize your investment and typically come with reduced monthly payments. They are also less expensive to maintain over the course of your possession. Consumers Looking for your next automobile should strongly consider cars made by the following brands:
BMW
This German manufacturer covers everything from sports cars to full size luxury sedans, all which retain their value well during multiple owners. Models with the highest resale value include the special edition versions, like the BMW i8, and the high performance M-line.
Porsche
Rare models, like the Porsche 911 GT2 and the Porsche 918 Spyder have improved dramatically in value because of their launch. Even common ones, such as the Cayman, may be redeemed for an excellent price. Other great options include any one of those hybrid plug-in models, as they retain their value exceptionally well as a result of their reliability and brand name recognition.
Jeep
Jeep vehicles are almost always in demand, leading to high resale value. If you're interested in finding an off-roader that you can sell for a higher than average price, consider the Jeep Wrangler and the Jeep Wrangler Unlimited. These two models can handle a lot of wear and tear, making them off-roaders that work exceptionally well when used. One of the factors for the high resale value is that there are no other vehicles in precisely the same class that function as well with second and third owners.
Acura
Honda's luxury line retains a significant portion of its worth incredibly well. Almost all versions, including the pricey Acura RDX and the ILX, have stayed in high demand since their debut on the market, leading to high resale values. Experts have noticed the NSX hybrid is in high demand without a high volume of vehicles generated. As a result, you can expect this version to retain its value as well.
Toyota
Toyotas might not be the flashiest cars, but they last a long time, resulting in excellent resale prices. In fact, many models are near the very top of the section in terms of resale value, including versions as diverse as the Prius, Camry, and Tundra. These cars are exceptionally reliable, with replacement parts reasonably priced. Because of this, many used car buyers seek them out, searching for the kind of reliability you generally only discover in a new model.
Honda
Known for being appealing, reliable, and easy on gas, almost all Honda models retain their resale value nicely. The Civic, Accord, and Odyssey are at or close to the top of the classes as soon as it comes to resale prices, which makes this type of wise brand to put money into. Buyers want reliability, but they also want a car that's fun to drive, seems exciting to others on the street, and is packed with features.
Lexus
Toyota's luxury brand is known for releasing reliable and well-made vehicles; a reputation that's well-deserved. Lexus vehicles have performed well on the market because the brand's inception. They are a popular option for used buyers looking for something a bit fancier than a standard sports car, minus the high repair and maintenance costs associated with additional big-name brands. This is a great brand if you're looking for a luxury car that is also a good investment.
Subaru
As a result of its reputation for creating reliable vehicles that are also a lot of fun to drive, Subaru is among the most in-demand brands available on the market. Low fix costs also contribute to their own popularity. Each Subaru model is near the very top of its class, both in brand new car plenty and in used car dealerships. Specifically, the Legacy, WRX, and Forester crossover are all so highly sought then it's hard for used car dealerships to maintain versions on the lot.
See us at All Star Motors to learn more about these excellent brands, or to arrange for a test drive today.